About Kerry Grace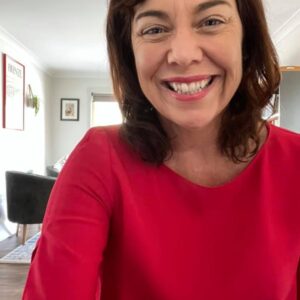 Kerry Grace is known for her authentic approach and ability to get things done in communities.
A passionate regional Australian she learned from a very young age that many skills are required to enable the social change she is passionate about, the most important one being the ability to build trust.
Like many entrepreneurs Kerry is multi-skilled and while her skills may broadly be defined as community and economic development, writing and community advisory, through her decades in the workforce she has honed a unique mix of practical skills, connections, deep understanding and abilities which make her a sought after person for facilitation, MC and community advisory services.
Kerry works with clients at every level of government, not for profits, Aboriginal Corporations and Corporates.
At the heart of her work she thoroughly believes in healthy and sustainable regional communities. The methodologies surrounding the delivery of this goal vary.
Kerry has tertiary qualifications in business (marketing and tourism), life coaching and adult education.
She worked in the corporate world (with a focus on advertising/marketing – shhh) through the early years of her career then transitioned to adult education where she enjoyed over a decade as teacher, then a senior business development team member for TAFE NSW, she then focused on growing her business Evolve Group Network which still hosts her numerous contracts.
Current
In 2022 Kerry is working as the Director of Regional Development for Regional Development Australia Mid North Coast and Norfolk Island and the founder and CEO of  Evolve Group Network (est 2004).
In 2021 she founded the Community Practitioner Academy and Retreat in the Regions.
She is a prolific writer publishing a children's book in 2020 and numerous business books in 2022 (and more in earlier years.
What's the story?
Kerry lives in the Mid North Coast of NSW with two of her three children, 6 alpacas, a dog and two cats.  After living in 'the big smoke' for a decade, Kerry returned 'home' to raise her family. Although growing a business was a means to an end in the beginning, as it turned out it has enabled Kerry to follow her dreams of enabling healthy and sustainable regional communities AND maintain balance with her growing family.
Once upon a time Kerry Grace was an 'accidental leader'.
She describes this phase as a time of overcoming the 'tall poppy' syndrome that had plagued her younger life.  Something that Kerry admits held her back for many years.
Still, Kerry rose above her earlier challenges  operating her own business (Evolve Group Network) for almost two decades.  Evolve provides community and economic development services for all levels of government, not for profits and Aboriginal corporations. Through these experiences she's demonstrated the integrity, passion, and love of what she does.
Writer and speaker: Kerry writes and speaks on building sustainable communities through listening, capacity development and collaboration; thriving in challenging times and; adapting for an uncertain future.
Key notes (2022):
Building lasting capacity in your community
Activating accidental leaders
REAL collaboration to solve your region's biggest problems
Community strategist: To solve the biggest problems in your community you need not only a map, but also the tools to move into action.  Kerry can support your community to address your challenges and reach for your goals no matter how big the hurdles are.
Facilitator: Having facilitated her share of contentious activities Kerry is well versed in working with crowds of 5-150 people to develop cohesive and robust solutions to the most difficult issues faced in any community.
MC: Kerry regularly hosts community and corporate events. Her presentation style is informal, entertaining and thought provoking – never boring.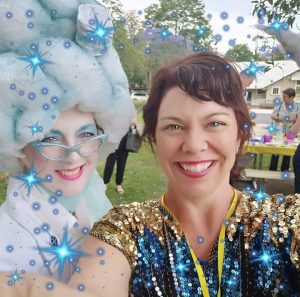 contact Kerry
Comment on Facebook