A lot of people contact me because they have lost their mojo (or for that matter, perhaps their whole team has).
Let's face it, from time to time it can be easy to disconnect with goals and the reason you started in the first place.
You need to reset, recharge and find a new pool of energy.
There are a few ways I can help you and your team out with that…
Find My mojo:  When you're feeling lost, exhausted and not even sure where to start.  An online program incorporating a mojo community to help you reconnect and remember you.
Kickstart Energiser: When you're ready for a little more.  Kickstart Energiser is about setting goals and building a pathway to make them happen
Customised coaching: Sometimes you need a little more support for you.  I offer a small amount of customised coaching packages each year.  Coaching is conducted via SKYPE in a time that works best for you.  Find out more here.
Team building: Need to bring your team together to enhance productivity and team culture?  Our team building adventures are always fun, enriching and insightful.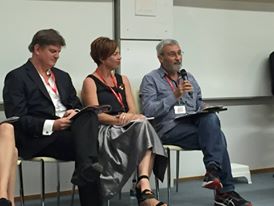 I also do speaking gigs so if you'd like me to entertain your audience with an honest and thought provoking key note or workshop, particularly on:
* The supermum myth
* Why does 'what matters' matter
* Self-determination in the real world
And then there's training and team building…
So much to say, how about you just give me a call on 2 6568 1162 or just drop me a line and tell me what's going on…
Comment on Facebook