I'll never be a 'Proper mum'. So what!
kerry, 6 years ago
0
3 min

read
931
Sometimes I wonder what it would be like to be what my inner critic calls a 'proper mum'.
Somewhere, in the recesses of my mind lives a story that a 'proper mum' doesn't work and she certainly does not own a business.  She leaves the house with proper hair and there is always, always a full biscuit tin, afternoon tea on the table to greet hungry kids returning from school and a hot meal in the evening.
Proper mums don't get frustrated when their kids pile up washing on the bathroom floor, they chortle quietly and pick up up. They iron, they clean, they smile and they do coffee with friends maybe after tennis. Proper mums volunteer for canteen and reading duty and are front and centre at P&C meetings. They play both Monopoly and Barbie Dolls and don't mind a spot of french cricket.
The kids of proper mums don't need to suffer the mother going away on business trips nor juggling the school play versus a late night coaching call because proper mums don't do that.
How I conjured this 'proper' mum myth is anyone's guess as this mum is not really a mum of my times, it's certainly nothing like the strong and capable mum that raised me and (quite frankly) if I presented my children with this mum they'd ask me if I had started taking drugs.
And yet there is something that lingers in my mind (particularly when feeling self-critical) that tells me that I am not a proper mum because I rarely bake, I didn't always play toys with my kids when they were little, I only ever went to one P&C meeting and that was to protest about homework, I was howled down (or rather sneered at) and never returned, my kids had to get their own afternoon tea and my youngest was packing her own lunch box from Grade 4. Worse yet the closest I've ever come to regularly keeping the house clean and tidy is to leave the vacuum cleaner in the hallway just in case someone comes over to visit at which point I can casually point at it and say something to the tune of "oh you just caught me about to do the housework". It sometimes sits there for weeks.
When I was a wife and mum there were expectations of both the husband and his mother that I may at some point become a proper mother. There were heartfelt conversations, sequestions (these are suggestions thinly disguised questions) and a whole lot of banter (OK, fighting).
And eventually I realised that to live as that 'proper mum' I'd require heavy sedation. Not because I didn't love my children or home life, because I want more.
Eventually I came to the point of realising the life that required me to be that version of a 'proper mum' just wasn't for me and I found a new one, and a new version of what a proper mum is.
Today, here, now I claim the fact that I am an outstanding mum. As I watch all of my children grow into independent, confident and motivated young adults I know that I got at least a few things right.
There are so many different ways to mum. I think it would just be lovely if we can support each other to live out our own versions of 'proper mum'.
FEATURED IMAGE Photo by Brooke Lark on Unsplash
Related posts
Comment on Facebook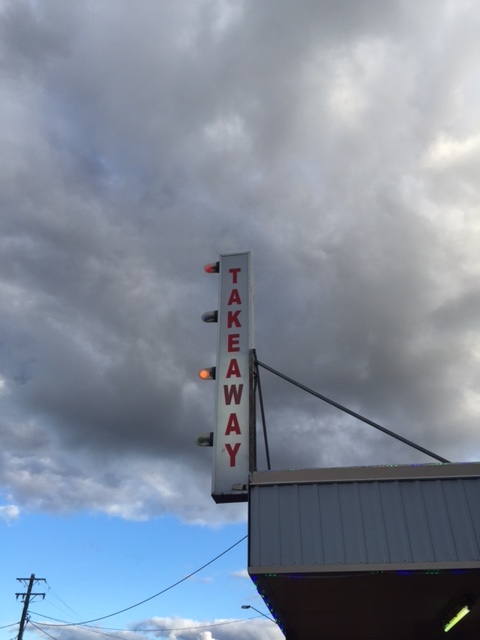 What do you eat when on the road?