What to prepare for when your kid starts university
kerry, 3 months ago
0
6 min

read
129
Oh life stage changes. Got to love them. It's true, the transition points are not always easy. For one, I look forward to the day the forms, the processes, the systems will work in a way that facilitates one's opportunity to just sit in the corner and cry a healing cry. Why aren't parents availed that opportunity, just a little cry?
But until then… we juggle.
Did you go to university straight out of school? I'm going to disclose up front that I did not. In fact my 'gap year' (not called so at the time) lasted a decade. I was always aware that getting into uni as a mature aged student was marginally easier – just how much easier I did not fully comprehend until my son embarked upon the journey post HSC.
My son is on his way to university (gasp). In a few short sleeps we'll jump into his car and drive around 634kms to his new home. I'll deposit my first born in his dorm and jump on a pencil plane (with youngest daughter in tow who needs to see where big bro is relocating to), spend a night in Sydney and then commute home.
Why am I spelling that out in such detail? Because it costs a bunch of time, energy and cash. Around $900 actually just for this little part of the stint – But let's face it. I could have driven both ways, I could have told my daughter to stay home, I could have told son to wait a few years until he's saved up. So I own this bit.
But there are some parts that I do not support nor agree with as the university pathway unveils itself… Read on:
Show me the money – Your child's university education is going to cost a bomb. It just is. Be prepared. Oh yeah you can brush the course fees off to your poor unsuspecting via HECS and maybe there will be a scholarship to help the load – But then there's the setting up, the starting fees, the applications and the travel. It's all going to add up. My university education (via a mature learner / distance education pathway) came at a moderate cost. Is there a budget of some sort you can refer to in order to prepare when said child pops into the world?? Hell no ! Just save. save. save. is my best advice.
The paperwork – Oh! You think you're going to find logic in the tertiary sector!!! What kind of fool are you? There is very little that's logical, systematic nor process driven in my experience of enrolling a young person in university. It's more a matter of using your psychic abilities (you formed them back in supporting your young one through primary school – right?) to hone in on what's going to come up next. And chances are you're juggling this as you nurse a fair amount of teen angst as your beloved prepares to leave home – AND your job and regular day to day. Be prepared for the paperwork to come close to breaking you via it's pure illogical behaviour BUT – on the flip side, come to terms with that fact and you'll be high fiving that same person you always high five when you accomplish something great and nobody noticed (but you know you won, right).
A word of advice, as your not so little one completes the final year of school put all of the certificates somewhere very safe (and not secret) – you're going to need them.
It's not just the uni paperwork, there are other papers required to send your offspring out into the world. A Medicare card, perhaps some sort of support or grant. Don't think any of these are logical nor simple. My son's Medicare care (for example) took TWO HOURS in an office to arrange – just saying… Better book in some leave.
Vial marketing – If you're new to the tertiary sector it's likely you'll have a weird expectation of behaviour that resembles a more refined palate. Some universities do this (the refinement that is) well – others will bombard your loved one with texts bribing them to jump over to their brand (they couch this as 'first preference').
If you've ever had a discussion with a teen about sticking with their initial, well informed preference JUST after they've completed the stressful HSC, JUST after they have started coming to terms with what may lay ahead, you'll understand the gut wrenching decision made as you issue advice about what to do next – because, dear parent, you know as well as I do that whatever happens will be YOUR fault, not that of said university.
Be wise – like my son who texted each of them back asking what form of merchandise said universities were prepared to offer in exchange for his vote. (PS – he didn't receive any actually swag, go figure).
Ask for more – I've spent more time on hold to student services than I'd like to admit in the past weeks. But I HAVE QUESTIONS, damn it. And somebody needs to answer them. Please, please do not ever think you don't have the right to questions, even if you're greeted by king twatty who makes you think your question is invalid. It was still valid, you are still valid. Ask away.
Emotions – I'm not talking emotions right now. Perhaps that can become future content. Did I encourage my son to consider a closer course? No way! He's in the absolute best place for him. Am I feeling just a little emotional about his departure? Um.. yep. So parents, brace yourselves, you may be lucky enough for your kid to attend uni and still live at home. But no matter what the situation, This. Is. The. Next. Stage. Best wishes to you.
Is it worth it? Well of course. It's the next step in your dahling's life. Just like that dirty nappy with muck that went all the way up your kids back take a deep breath and know that this is just part of the journey. You will get there.
And while there is no formal support group for us at this point please know, you're not alone.
Kerry Grace is a community engagement practitioner currently leading a regional development organisation in NSW Australia and managing her own company Evolve Group Network (est 2003).
Kerry's work focuses on enabling economic sustainability in small regional communities. With a strong consultancy background she has worked with all levels of government, not for profits and Aboriginal corporations. She is often called upon for her facilitation skills to moderate pathways forward for contentious and complex issues.
Kerry regularly blurts words about accidental leadership, being a mum in business, self-care and adapting for an uncertain future. www.kerrygrace.com.au
Image credit: Photo by Cole Keister on Unsplash
Originally published on Kerry's LinkedIn page
Related posts
Comment on Facebook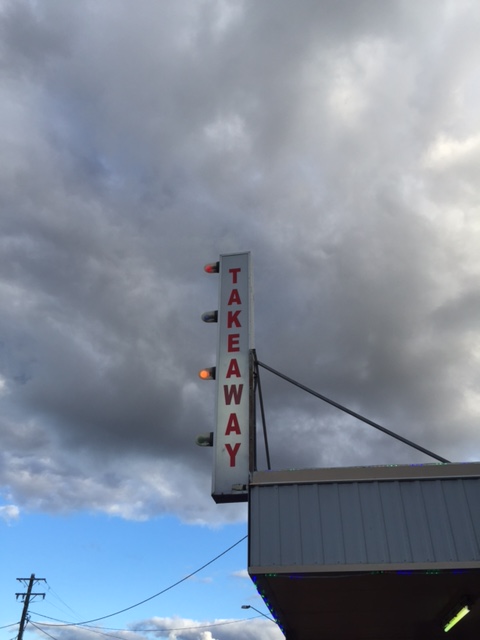 What do you eat when on the road?