Time for a career pivot on your terms?
kerry, 6 months ago
0
4 min

read
533
You don't have to be a rocket scientist to know that things are different in the world of employment right now. Begging the question – if you are currently looking for work should you keep looking for your current (or recently past) job title in the same industry, or… like the many smart businesses out there – is it time to consider a career pivot?
"But I'm not a ballerina nor do I intend to start wearing uncomfortable pointy shoes" you tell me… Yeah – I heard you and I know, thinking about change can be uncomfortable.
But let's think of it this way for just a moment… What if the value you bring to an employer is not actually embodied in your job title but in fact the unique combination of skills, life experiences, exposure to various workplace cultures and (of course) qualifications?
What if that unique 'skill set' you hold is actually sought after by a work environment you had never, ever previously considered?
What if you are missing out on the most magnificent and inspiring work opportunity of your life but you are overlooking it because it's NOT WHAT YOU DO ???
For example… Airline hostesses who have been redeployed into the mining industry… No, they are not ushering canaries down into the trenches, they are applying their expert skills and environmental experience to get mining folks moving in the appropriate direction meshing high level security (in Covid-19 restriction times) instructions with basic human empathy.
The myth of the career pivot is that it's a downward compromise. I put it to you that it could actually go in the opposite direction. What if your unique skill set is actually better placed where you are going to – not where you coming from?
Your challenge is this… To unpack that work thing you do, to lay it out and to think about what other employers / industries / occupations may benefit via the application of your unique skills.
I've delivered many training programs with mums. Being a mum myself I know full well the many and varied skills required to run a household. Think about it – who else (insert 'dad' if it applies to you, this example is not intended to start a gender debate) can simultaneously cook dinner, provide counsel on the day's schoolyard antics, plot out a week of balancing the needs of others (and one's own work requirements) and make sure it all fits to budget ALL AT ONCE? THAT, right there is a skill set worth breaking down.
To the readers who are lost or confused about what I'm writing please know this… The future of work has nothing to do with our job titles, it is actually so much more about the unique skills, experiences and networks we bring to an entity. And THAT is worth at least two hours of your time to consider.
Humour me…
Grab a pen of your choice and make a list of your skills. The things you've spent time cultivating and feel you have some degree of knowledge in – this applies to both your work and personal life.
When you feel your list is exhausted force yourself to write down 5 more things (it's likely, as an Aussie you're being humble)
Now ask a friend to add another 5
Next write down the current industry/ies you are applying your skill set to – this will give insight about your specific industry knowledge and networks
Then, use Google, a job site, conversations with friends or, if you're feeling brave a conversation with a potential employer in a new industry that applies to you IF your skill set may just be a fit in a different environment.
Inspired? Above all, please remember this. YOU carry a unique body of skills, experiences, networks and perspectives. There is always, always more than one opportunity.
Ready to pivot? Tell me more in the comments…
Kerry Grace is a community engagement practitioner currently leading a regional development organisation in NSW Australia and managing her own company Evolve Group Network (est 2004).
Kerry's work focuses on enabling economic sustainability in small regional communities. With a strong consultancy background she has worked with all levels of government, not for profits and Aboriginal corporations. She is often called upon for her facilitation skills to moderate pathways forward for contentious and complex issues.
Kerry regularly blurts words about accidental leadership, being a mum in business, self-care and adapting for an uncertain future. www.kerrygrace.com.au
Originally published on LinkedIn by Kerry Grace
Image credit: macau-photo-agency-gKEmMaB6gNQ-unsplash
Related posts
Comment on Facebook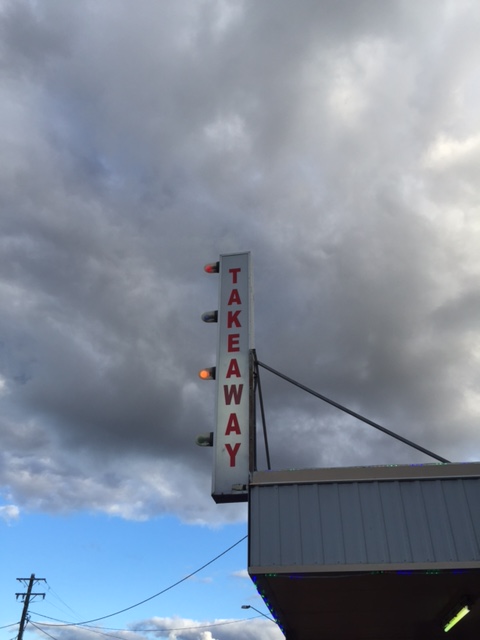 What do you eat when on the road?