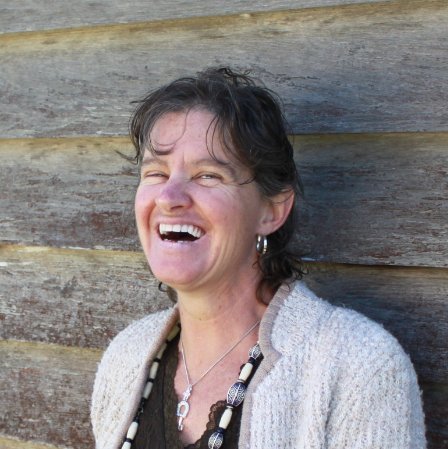 Guess what…
kerry, 3 years ago
1
3 min

read
106
So, you'd know I rave about my walking buddy Sue.
Well.
Here's the thing.  Sue is actually my family brainstrust, the person I brainstorm my biggest family issues with, on a morningly basis during our walks.
Anyhoo, Sue is actually trained in this area, after a long career in community services, she has been working in family support over the past four years.  Thing is she's not one of 'those' family support workers (you know, the ones that get all 'judgie' or try to fix you, implying that there's something wrong in the first place).  Not only that, Sue is a nanna (one of the cool ones), a mum (duh!) a musician, and an all round awesome person.
Sue and I talk a lot about my family routine, or, lack thereof.  I try SO hard, god knows I try, but getting everyone else on the same page is nigh impossible.
And I end up, every day, going off to work with a big knot in my tummy
The knot that says "I'm a crap mum", "I can't 'control' my kids", "I could be doing SO much better"
But hey, I have Nanna Sue on my side each AM to tell me that's not the case, and I believe it.
How about you?  Who do you have?
So, this afternoon Sue, Nana Sue and I sat down and had a yarn about how she might be able to help you too.
And this is what we worked out…  Check it out, I'll most certainly be online.
Sue has agreed to do this for us.  A seven week program which includes…
* Breakfast with Nanna Sue podcasts:  A podcast delivered straight to your inbox each Monday, Wednesday and Friday morning.  The podcasts are designed to provide you with insights, tips, hints and inspiration to keep you going through the week.  You might choose to share the podcasts with the kids over breakfast each morning, they are certainly designed with this in mind.
* LIVE On Friday:  Each Friday evening from 6pm-7pm Sue will join you for a family HAPPY HOUR – a time where your family can connect, reflect on the week that was, put forward intentions for the week ahead, learn from others and be entertained.
* Templates:  A series of workable templates to suit a variety of situations likely to occur in your week to week (think: reward charts, family appointment organising etc)
* Emergency Kit: A toolkit delivered directly to you by actual snail mail.  Yes, remember the excitement of a ticket in your mailbox, the anticipation of getting to the post office, unwrapping the package (yes, there might be some real life bubble wrap) and excitement exploding all over your loungeroom floor as the contents spill out.  That's it – an actual toolkit sent to you to work through emergency situations.
That's all I'm saying for now, except, as testiment to my awesome coaching skills, Nanna Sue Won't be offering this for $5 per person- nor, will it be coming to you for the standard coaching package fee of $5,250 per person.  Actually, how does peace of mind, family routine, peacefulness in your home sound over a seven week period for…
$129 ??
Pretty good I reckon.
So, the program will start in the second week of term 4 (12 October) and run for seven weeks.
You can SIGN UP HERE
Related posts
Comment on Facebook